Meet the Service Crew
Team RedBackRacing is a collection of unique and talented people who without there commitment skill and enthusiasm would not make it to the start line.
The service crew are the people who support the car, driver and navigator, without the support crew we would not be in the position we are. Here is some info about the support crew for 2014/15 season:
SUPPORT CREW: STEVE CLARKE
A Go Karter at heart with a 2 kart team of his own and in March 2012 Steve went to buy a Benson Go Kart that Adam had for sale and then one thing lead to another.nThe relationship with Redback Racing started out as being a sponsor to the team with Steve's company CIA Promotional Products, and that still continues today, then Steve was invited to come along and see Targa Wrest Point 2013. After going along for the ride expecting to be watching race cars do their thing on some back roads of Tasmania, he soon realised there was far more to it than that On the Saturday morning Steve was introduced to Justin the head mechanic and then given a map to read and instruct him on how to get Geeveston, our first location to service the cars. The next thing he was in full swing setting tyre pressures, fuelling cars, bleeding brakes, checking wheel nuts and anything else that he could help out with to keep the team in front. This experience was all new to and not what he was expecting as a so called spectator but a weekend he obviously enjoyed. After now attending all of the Targa Australia rounds Steve has taken on the roll of organizing the total preparation for the GTR which he has done to perfection! He's still Go Karting every month as well!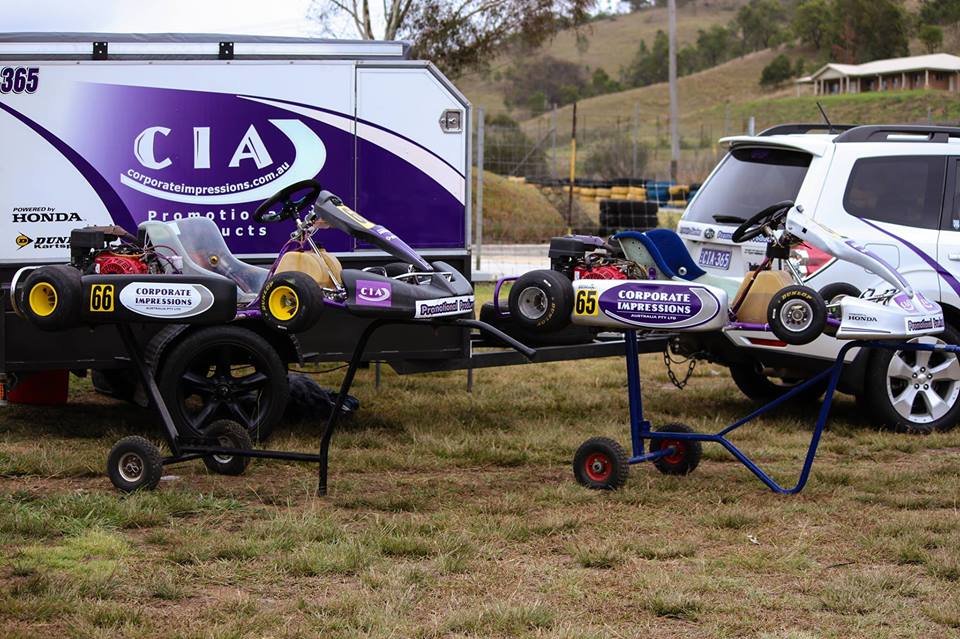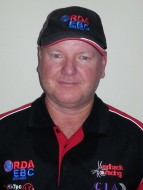 SUPPORT CREW: WAYNE LARDNER
Wayne was first introduced to redback racing in 2012 with fellow crew member Steve Clarke when they purchased an Endurance Racing go-kart from Adam. In June that year Adam, Steve, Andrew Bollom and Wayne raced that kart in Australia's only 24hr motor race at Tamworth karting track. The kart made it to 23hrs before it would go no further.nWayne comes from a mixed motorsport background. Starting young with motor X bikes, moving into dune buggies and go-karts. Wayne is into his 4th year of endurance kart racing. Targa High Country 2013 was Wayne's first event with the team, he was hooked.
Wayne has been instrumental in installing of all of the electrical componentry to the new car.
SERVICE CREW: MILES DRUMMOND
Miles is a Renault specialist mechanic and has been assisting red back racing since the decision was made to race the Renault Megane RS's, offering technical assistance whenever possible. His knowledge and passion for Renault Sport proved to be a great asset and was recruited as a member of the red back team for THC 2013 his first targa event. He has been involved with racing of Renault Sport cars in Australia since first becoming involved with the Safe-T-Stop team and their class winning Clio III 197 RS. He works on and offers support to several teams racing Renault RS models including the Network Clothing Megane RS 265 and their attack on the Australian Manufacturers Championship.
The teams decision to move from Renault's to the Nissan R35 GTR brings Miles back to his earlier years as he initially started mechanic's with Nissan's spending much of his early formative years working on the high performance models. This was actually his first introduction to targa cars, working on 200sx models and the original "Godzilla" R32 GTR's that firmly planted his interest in high performance race cars.
He is thrilled to be involved with red back racing and the move to the Nissan GTR is something that excites him.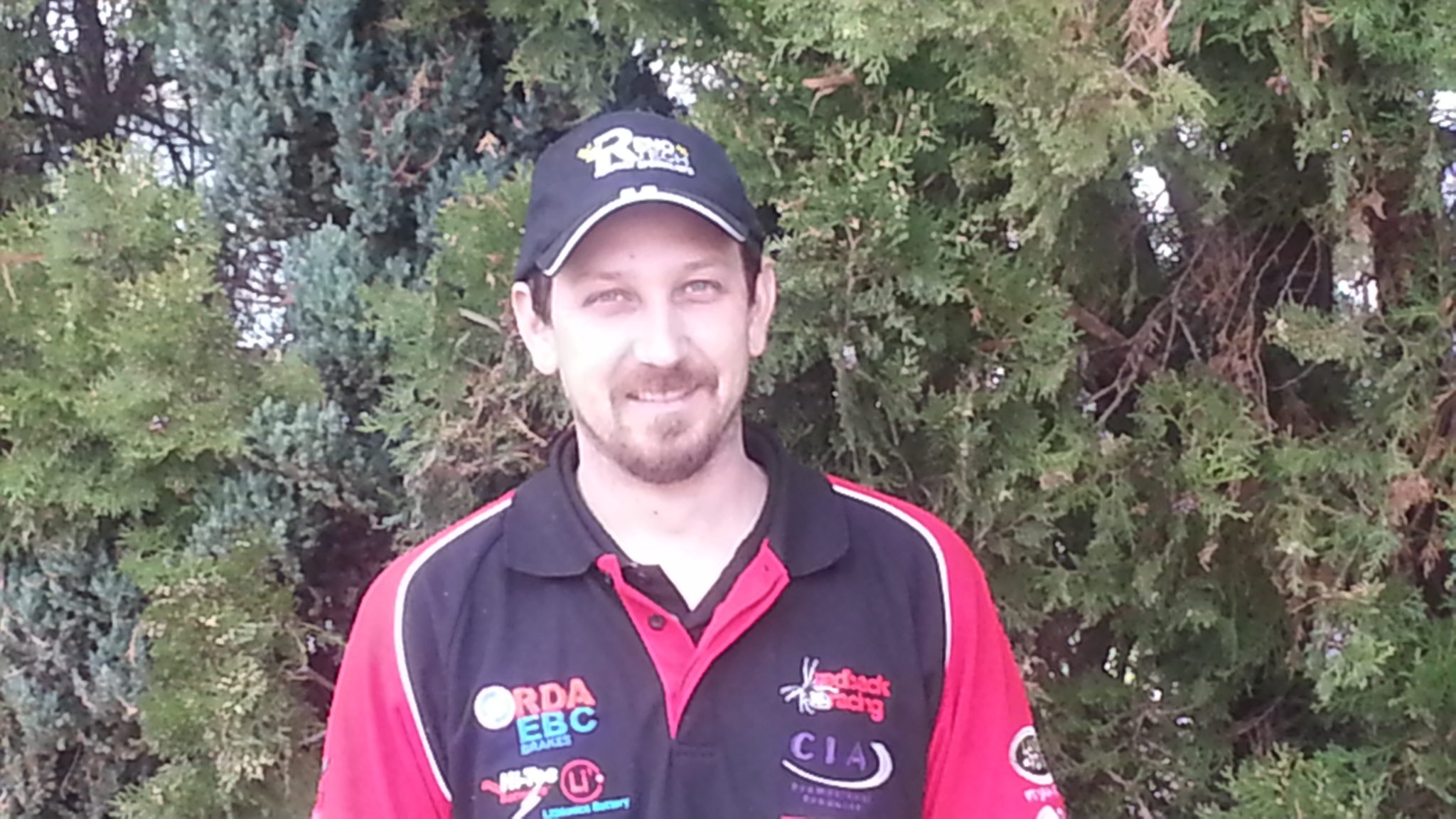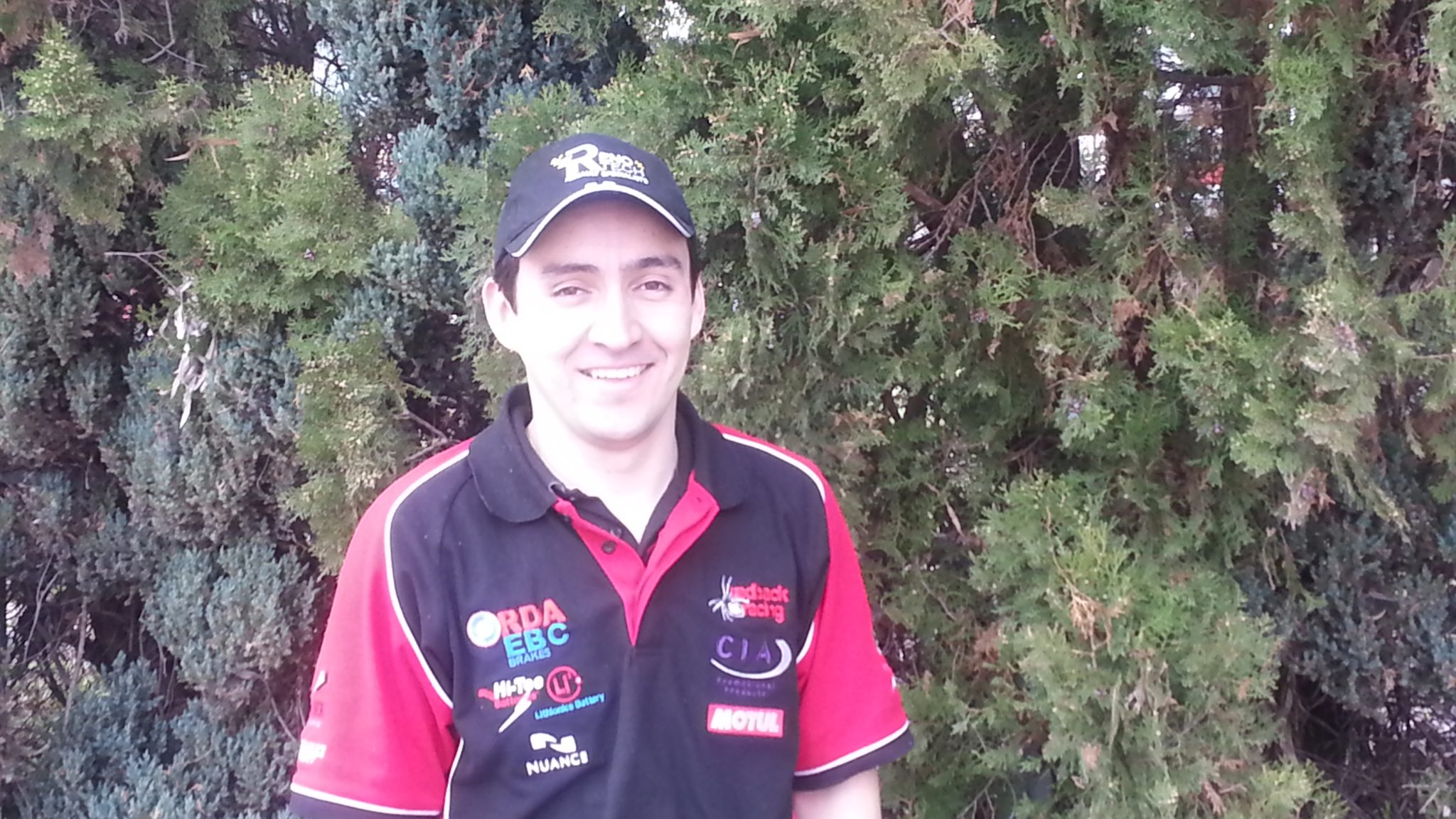 SERVICE CREW: JULIAN FORERO DIAZ
With a love of cars starting as a young child thanks to the influence of his car mad, older brother and father, Julian, a born and bred Columbian is what we would call the epitome of car enthusiasts. The families old Renault would spark, what has become a passion for all things Renault.
Julian commenced his mechanical apprentice in Columbia and after years of specialist work was awarded the Specialised Technician of the Year Award in 2009.
Since immigrating to Australia in 2009 Julian has taken his passion for cars and motor sport one step further joining Redback Racing in 2013 as a specialized mechanic. Julian's knowledge and skills will be invaluable to the team for the upcoming 2014-2015 season as the team competes for the first time in the Modern category in their new Nissan GTR R35.